The medical field was the first thing that went into operation in Kirpal Sagar. After just a year, the first treatment room was set up in Kirpal Sagar's first multifunctional building in 1982.
Rashly, a drug depot and a waiting room were added.  
Over time, what began as a small practice grew larger. Rooms for patients became necessary, fixed office hours replaced help when needed.
With passing time the workload grew step by step. Finally, a building tailored to the needs of a hospital was needed, which started operation in 1995.
In a two-storey building, there were several rooms for patients. The outpatient clinic, a patient admission, an emergecy room, a small laboratory, a medicine dispenser and an on-call room now were available, too.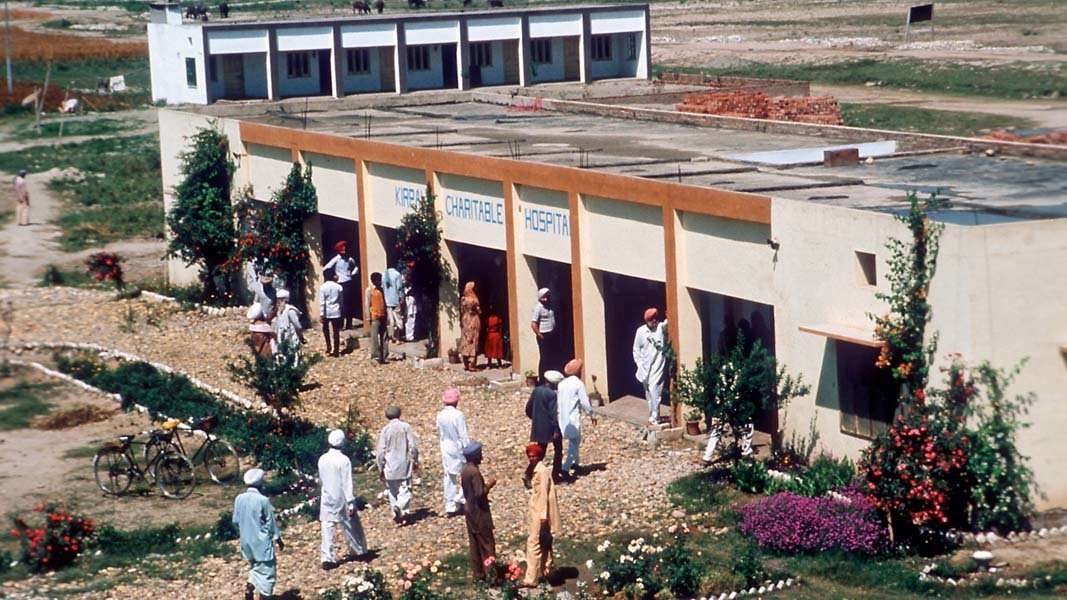 consultation hour, 1985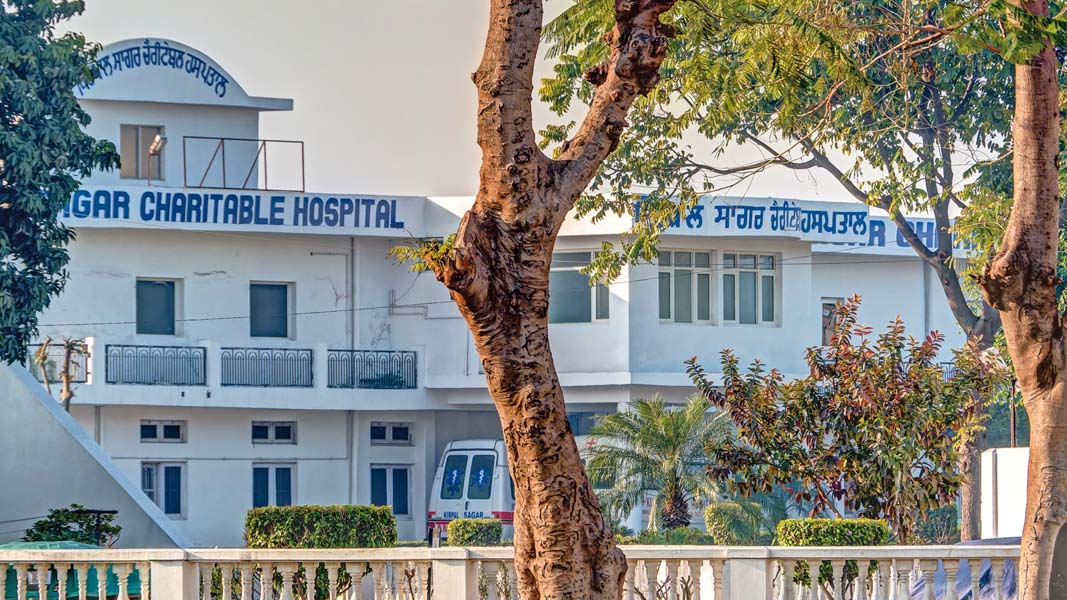 Hospital in 2000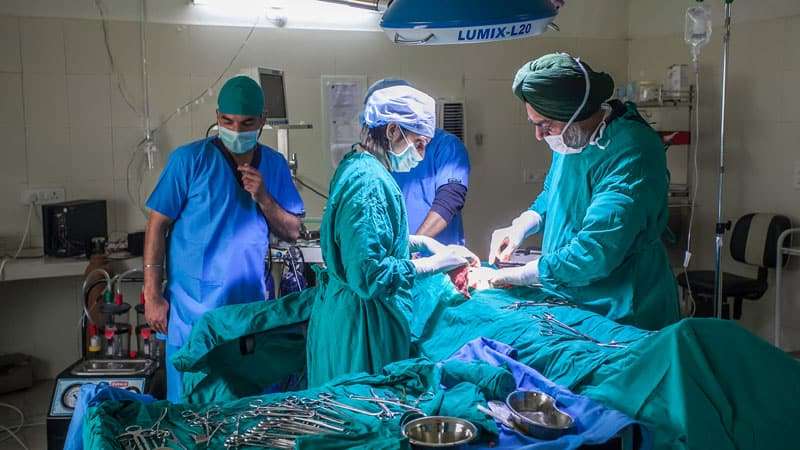 operation in abdominal region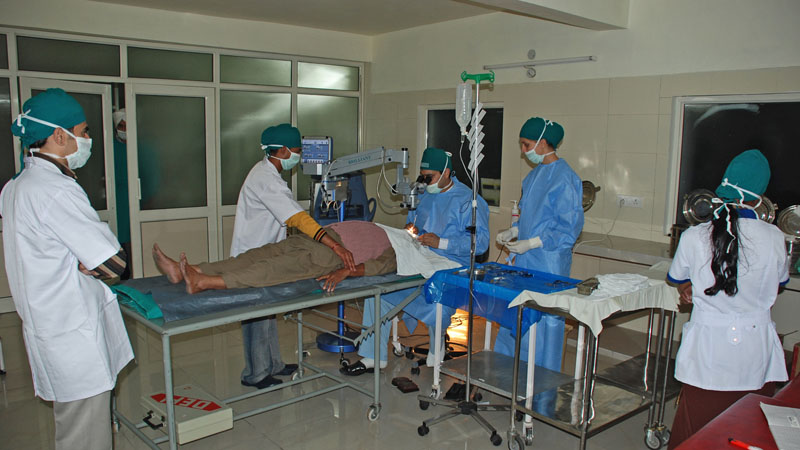 eye surgery
In the first years medical work concentrated in the rooms of the ground floor. This should change soon.
On the upper floor, an area for operations was set up, with an operating theatre, changing rooms and an adjoining recovery room. The new operating theatre was commissioned in 2007.
This was also the place where now the cataract surgeries are done. Previously they had been performed by mobile teams from government hospitals since the 1990s on special occasions, the eye camps, which were held there from time to time.
The new OT also gave the opportunity to do general surgery also in Kirpal Sagar Hospital.
The new building was built in traditional brick construction, also for reasons of time and cost.
At the same time, a functional wing in modern concrete stud construction was built next door. There the stationary treatment should be accommodated on a long-term basis.
Such a construction can be adopted to new needs quite easily by building and removing brick walls without effecting the stability of the building. Nevertheless the construction and the building process are much more thrilling, also requiring distinct additional sums of money.
Its ground floor was inaugurated in 2012 and currently houses the emergency room, dialysis, X-ray, laboratory, a large waiting hall for outpatient departments and consultation hours.
In the future, an air-conditioned operating theatre area is to be built on the first floor.
Preparations for the infrastructure, such as a better power connection and a separate emergency power generator, are underway.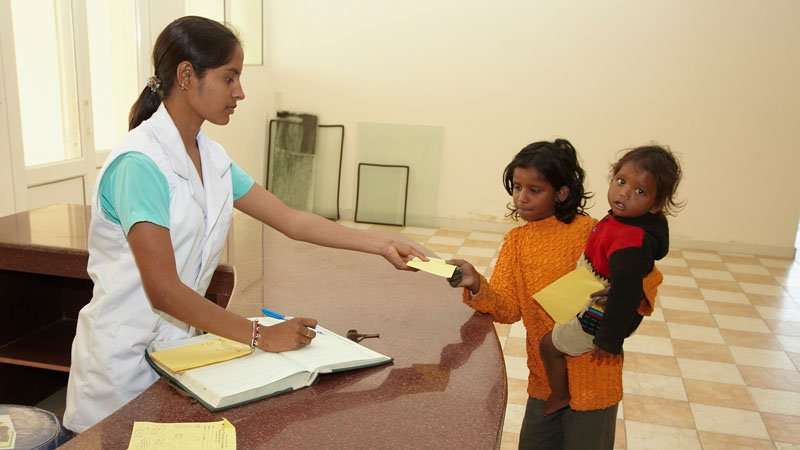 prescription for the baby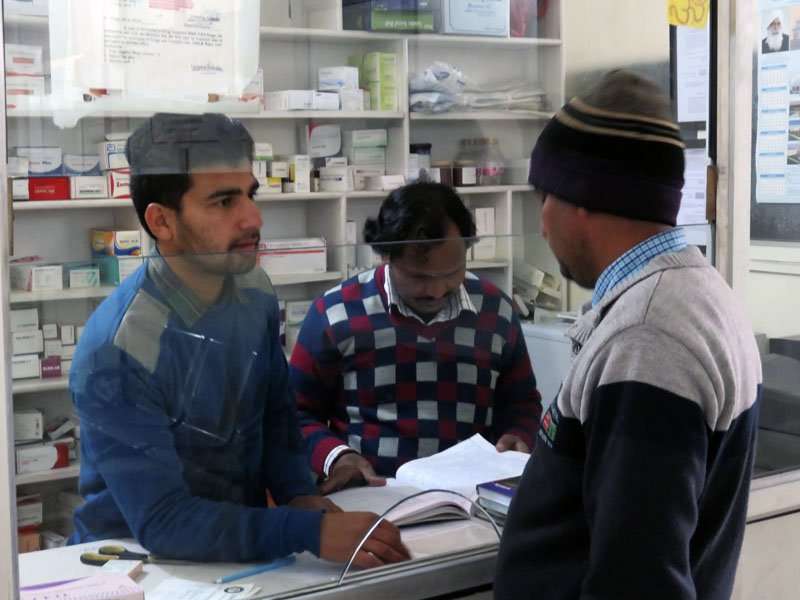 dispensary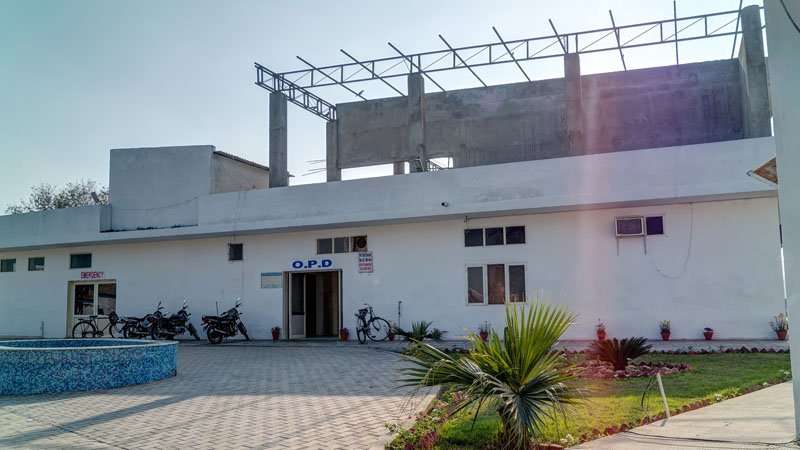 downstairs: emergency room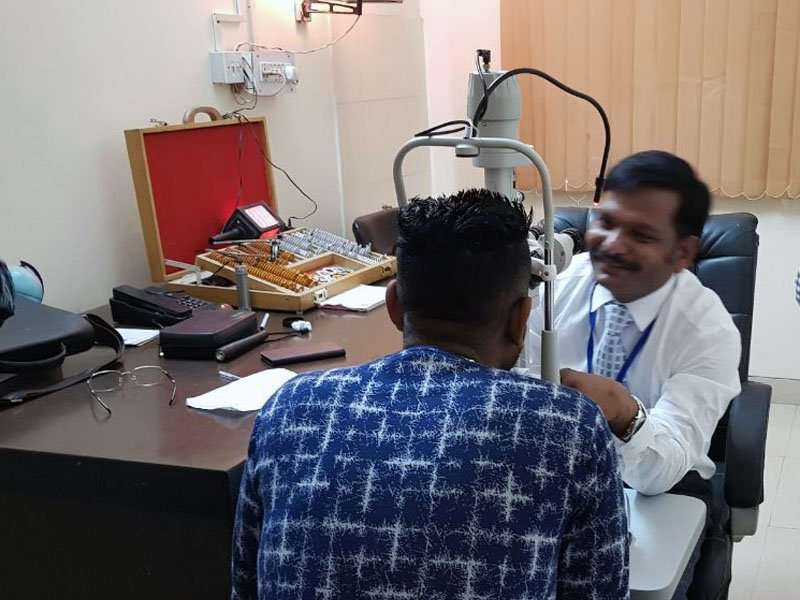 eye check