KS-plus Project: Building Kirpal Sagar Hospital
The Kirpal Sagar Hospital consists of two buildings, the bed wing and the functional wing.
Buildings of the Kirpal Sagar Hospital

The hospital's bed wing was built in the early 1990s. Today, its ground floor houses several patient rooms and a rest room for the night shift doctor. The dental treatment room and the physiotherapy room are located near the entrance. On the first floor there is the operating room with an adjoining recovery room, which can be reached via a ramp. On the buildings upper floor there are several rooms that have not yet been converted, which will later house a ward.
The current functional wing was already started in the mid-1990s and went into operation in 2012. Today it houses the hospital administration, the consultation and outpatient departments, the dialysis unit, the emergency room, the laboratory and the X-ray room. The first floor has already been partially completed and is awaiting completion in the next construction phase.
Constructional Challenges

The area was filled with sand at that time. The ulterior motive was to be better protected from flooding. At a depth of just under two metres there is a dense layer of loam which largely prevents it from seeping away. Thus the water of the monsoon season can damage the substance of the buildings in the long run.
Both buildings of the Kirpal Sagar Hospital currently have the flat roof common in India. Because the strong temperature fluctuations and the high UV load severely damage the building materials, they age much faster and sometimes lose their function.
Buildings Solutions

The planning for the first floor of the functional wing is currently being drawn up. Since an operating theatre area with two rooms is to be built there later, good air conditioning is also required. Both parts of the building will be connected by a bridge, which will be used to upgrade the roofs in the medium term for the installation of photovoltaic panels. KS-plus members form a planning team including an architect, medical, organisational and handycraft skills.

How can one contribute concretely?
Our team appreciates help and ideas with the planning. Please use our contact form.
We are also happy to receive any financial support for this mammoth task. You can use the betterplace donation form as well as our account data in the footer.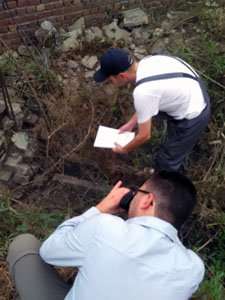 KS-plus uses betterplace.org, a non-profit organisation from Berlin, for online donations. This way we can ensure the protection of your personal data. You will be redirected to betterplace, which offers secure bank connections (PayPal, bank transfer with Giropay or Sofortüberweisung, credit card and much more). Why all this? It keeps the cost of online donations low and allows us to use more of your donation locally.