KS-plus Project: Open School
The
Project Open School
consists of several components which are based on an
educational initiative
of the Indian Government.
Project Open School: Aims and Components
There are many unskilled workers in India, especially in construction and agriculture, many of them with little education. The Open School project aims to provide school drop-outs and semi-skilled workers with postgraduate qualifications. On the one hand, the programme consists of examinations at accredited schools to obtain a school-leaving certificate or vocational qualification, and on the other hand a separate module of in-service qualification courses. Within 6 to 24 months such a certified occupation is to be learned. This means that, in addition to specialist knowledge, gaps in education must also be closed. It is therefore obvious that the government has approached the sponsors of schools and educational institutions.
Projekt Open School at the Kirpal Sagar Academy
Within the framework of Open School, aspirants register for the state-recognised final examinations of grades 10 and 12. These are primarily early school leavers who, for various reasons, were unable to take their final exams and are now preparing for self-study. The Kirpal Sagar Academy is for more than 10 years one of the examination places for it. For the preparation for the examinations the teaching staff offers a block practical course in the scientific subjects. The textbooks are provided by the Indian state, everything else is done on a voluntary basis by the school authorities. Second, final examinations similar to a German journeyman's examination are offered in various professions. Since 2018, the Kirpal Sagar Academy has been the examination venue for individual sections.
What is needed in Future
In addition to the examinations, suitable extra-occupational training opportunities are required for postgraduate training in occupations. Initial courses have already been held in the area of body care/hairstyling, as have courses for seamstresses. The next step is to tackle the area of sanitary installation. The 6-month qualification measure for sanitary installer assistants is a joint measure of the Schmitz Foundations and KS-Plus. We assume that work can begin in the course of 2020.
How Can You Help?
Experts from abroad are always welcome to pass on their knowledge and expertise. KS-plus is also currently collecting money for the 6-month qualification measure. For further information feel free to use our contact form.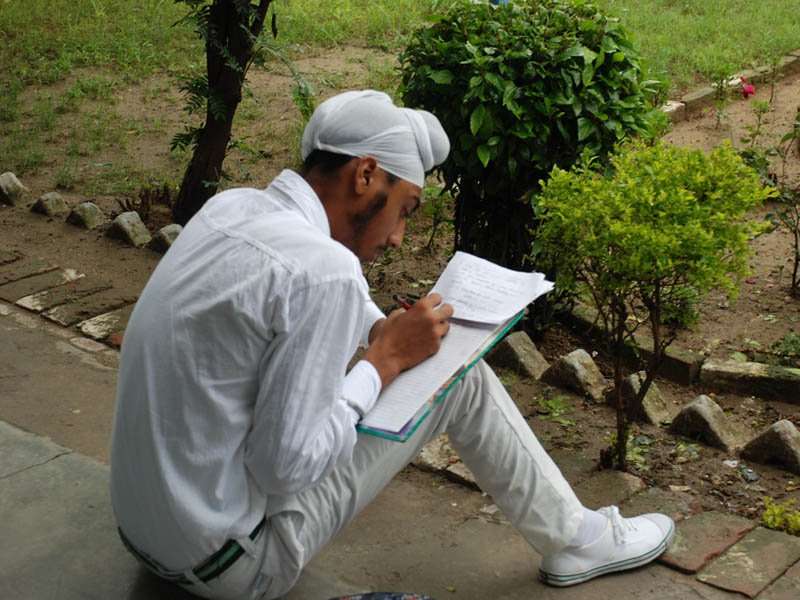 KS-plus uses betterplace.org, a non-profit organisation from Berlin, for online donations. This way we can ensure the protection of your personal data. You will be redirected to betterplace, which offers secure bank connections (PayPal, bank transfer with Giropay or Sofortüberweisung, credit card and much more). Why all this? It keeps the cost of online donations low and allows us to use more of your donation locally.